This weeks Gallery prompt is Black & White. I know that there are going to be some stunning photos this week but to me my picture is very, very special to me...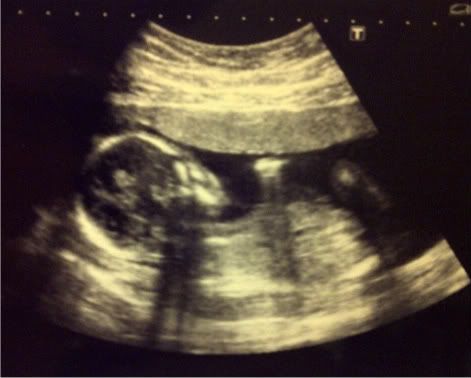 This is BG's 20 weeks scam and the reason I choose it this week is not just because its an amazing picture of my unborn child but because on Saturday that little blob turns 2!
Yes my little Baby Girl will be two years old and I can't believe it. She is the most amazing thing that has ever happen to me and I'm so grateful that she is here.
NM X